As SMEs recover from the disruption of COVID-19, the Great Resignation is far more than HR jargon; the current lack of skilled workers is a serious impediment to consolidation and growth.
Skills shortages are evident in almost every industry, and so are greater employee expectations regarding flexibility and opportunity. So never has it been more critical for you to understand how to position yourself as an employer of choice and establish a nurturing culture that inspires loyalty within your existing team.
Let's Talk…
Debbie Rigger, Head of HR, SAP Australia and New Zealand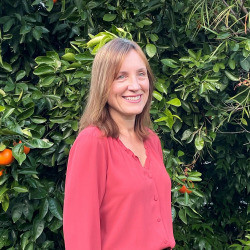 "People are the driving force behind the success at SAP. As a people-focused business, we are committed to driving an inclusive and flexible culture. To do that effectively, being proactive about reviewing and updating our policies is important. With the right support in place, we can help our people to maintain a healthy work-life balance in general and during life-changing moments.
"To me, how you approach your policies reflects how you feel about your employees and their families. We listen to what our people want, seek external counsel where appropriate and think hard about how we can best offer support though all the moments that matter in life. Given Australia's current talent market, where organisations are battling to find ways to attract and retain the best talent, we use data to make informed decisions to achieve a robust set of employee offerings and policies.
"Our new Parental Leave Policy is an example of this approach in action. After listening closely to what our people wanted, and seeking external advice, we increased the entitlement to offer 22 weeks of paid parental leave for primary carers and 12 weeks paid parental leave for secondary carers. Another important change for us was to ensure that, for any pregnancies where a miscarriage or stillbirth occurs after 20 weeks, SAP employees are entitled to the full parental leave period to take the time they need for themselves before returning to the workforce. We want to help our staff navigate major transitions in their work life, while understanding that professional and personal lives overlap."
Read more on Dynamic Business here