SAP hat einen Campus in der Dresdner Innenstadt eröffnet. Der neue Standort ist Teil des globalen SAP Labs Network und wird die Zusammenarbeit von Entwicklern bei SAP weiter stärken.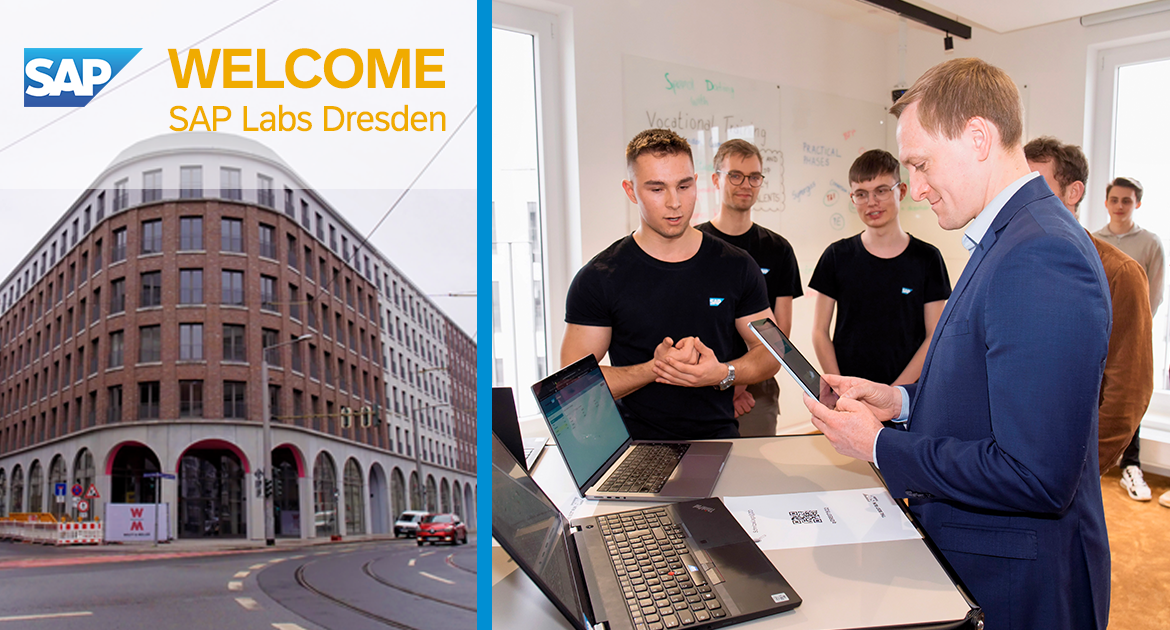 Die SAP hat am 8. März ihr neues Bürogebäude in Dresden feierlich eröffnet. Zusammen mit weiteren Gebäuden im Stadtzentrum bildet DRE07 jetzt einen erweiterten SAP-Campus in der Dresdner Innenstadt. Der neue Standort ist außerdem Teil des globalen SAP Labs Network und soll dabei helfen, die Zusammenarbeit zwischen Softwareentwicklern bei der SAP weiter zu stärken. Jürgen Müller, Chief Technology Officer und Mitglied des Vorstands der SAP, war Gastgeber der feierlichen Eröffnung, an der Vertreter aus Politik, Presse, Wirtschaft und Wissenschaft teilnahmen.
Der neue Standort SAP Labs Dresden ist Teil des globalen SAP Labs Network, das eine enge Zusammenarbeit mit den anderen Spitzenentwicklungsstandorten in Deutschland und weltweit fördert. Mit diesem strategischen Schritt setzt die SAP weiter auf ihre lokalen Talente und nutzt das Wachstumspotenzial der lokalen Ökosysteme. Ein wichtiger Baustein dafür ist eine noch stärkere Zusammenarbeit zwischen den Entwicklungseinheiten der SAP.
Die Hauptthemen, an denen in Dresden gearbeitet wird, wie Cloud ERP und SAP Business Technology Platform, stehen im Mittelpunkt der SAP-Strategie. Zu diesen Themen gehören Sicherheit, Cloud-Sicherheit, Analyse und Planung, Cloud-Infrastruktur und Industry Networks im Kontext des intelligenten, nachhaltigen Unternehmens. "Darüber hinaus arbeiten wir hier an den Kernkompetenzen der SAP über alle Vorstandsbereiche hinweg. Die Teams leisten einen wichtigen Beitrag zu den Fokusthemen der SAP und zum Erfolg unserer Kunden", betonte Jürgen Müller bei der Eröffnung.
Dresden wird Teil des SAP Labs Network 
Das SAP Labs Network ist ein globales Netzwerk von Forschungs- und Entwicklungszentren, die sich der Weiterentwicklung innovativer Technologien widmen. Das Netzwerk besteht aus über 20 Labs weltweit, darunter Brasilien, China, Deutschland, Indien und die Vereinigten Staaten. Jeder Standort konzentriert sich auf unterschiedliche Bereiche, darunter künstliche Intelligenz, Cloud Computing oder Prozessautomatisierung. "Der Schwerpunkt liegt auf der Zusammenarbeit unserer Entwickler und der Bereitstellung unserer Produkte", erklärt Michael Ameling, SVP und Head of Intelligent Enterprise & BTP Foundation bei SAP sowie Managing Director des SAP Labs Dresden.
Andere deutsche Standorte des SAP Labs Network befinden sich Berlin, München, St. Leon-Rot und Walldorf. Mit dieser Veränderung wird Dresden als zentraler Innovationstreiber zu einem wichtigen Standort für die weitere Zusammenarbeit der verschiedenen Entwicklungseinheiten.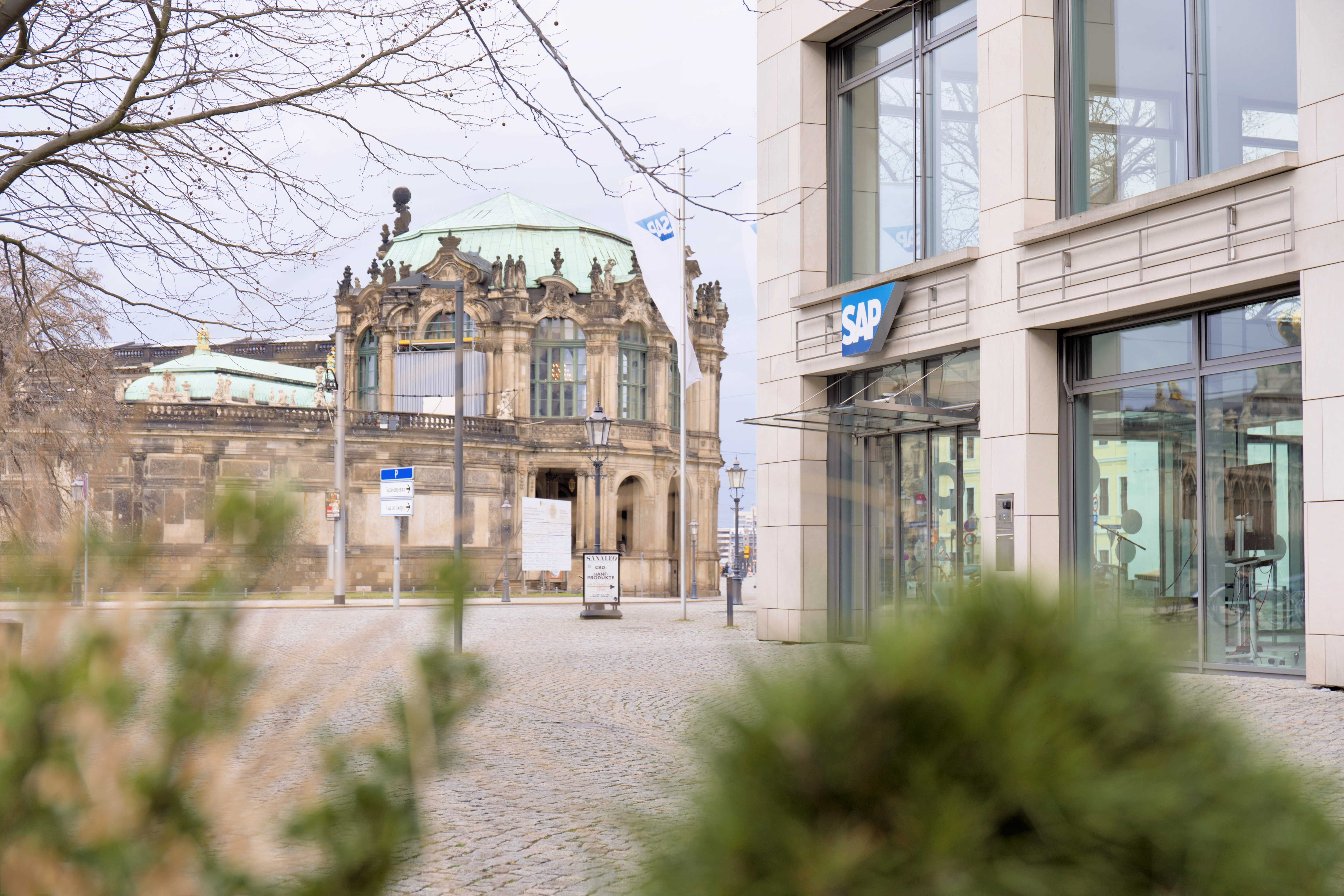 Ökosystem: Dresden – ein Standort mit Tradition
Die SAP hat eine langjährige Beziehung zu Dresden. Die Stadt wurde nach der Wende 1989 schnell zum zweiten Standbein der SAP in Ostdeutschland. Im Jahr 2008 baute SAP gegenüber dem Dresdner Zwinger ein Bürogebäude für rund 500 Mitarbeiter. Doch seither wächst die Belegschaft und der alte Standort ist für die mittlerweile fast 1.000 Mitarbeiter viel zu klein geworden. Dresden und die Region haben sich in den letzten Jahren zu einem wichtigen Standort für die Cloud-Entwicklung in Deutschland entwickelt. Mit dem neuen Gebäude will die SAP ihre Geschichte weiterschreiben: "Wir sind alle super begeistert hier in Dresden. Mit dem neuen Standort verwirklichen wir unsere Vision vom SAP Campus in Dresden", so Stephan Klein, SVP Cloud Success Services und Site Manager, SAP Dresden.
Die Region hat einen starken Fokus auf Mikroelektronik, der mehr als dreißig Jahre zurückreicht und nun auch den Weg in die Zukunft bestimmt. Zusätzlich zu den universitären und außeruniversitären Forschungsinstituten zeichnet sich die Region durch eine Vielzahl von Start-ups sowie Technologie- und Innovationszentren aus. Alle diese Faktoren und Vorteile zusammen waren ausschlaggebend für die Entscheidung, am Standort zu investieren.
Die enge Zusammenarbeit zwischen SAP Labs Dresden und dem lokalen Ökosystem soll auch anderen Entwicklungszentren des globalen SAP Labs Network zugute kommen. Unter anderem gibt es Projekte sowie Bildungskooperationen mit der Exzellenzuniversität TU Dresden und lokalen Partnern wie der Staatskanzlei und Silicon Saxony.
Zusammenarbeit und Talentgewinnung
Das neue Gebäude stellt die Mitarbeiter und die Zusammenarbeit in den Mittelpunkt. Bei der Gestaltung der Büros wurden deshalb "Future of Work"-Konzepte berücksichtigt. Mit dem neuen Standort will sich SAP außerdem als attraktiver Arbeitgeber auf dem hart umkämpften Markt um junge Talente positionieren: "Wir möchten noch näher an die Talente herankommen. Deshalb haben wir uns für einen Standort im Herzen der Stadt entschieden, den man gut mit öffentlichen Verkehrsmitteln erreichen kann", so Jürgen Müller. SAP sucht schon sehr früh den Kontakt zu jungen Top-Talenten, zum Beispiel in Schulen, aber auch über Projekte mit Universitäten. Ziel ist es, sie für einen Einstieg bei SAP zu begeistern, sei es während ihres Studiums oder danach.
Jürgen Müller appellierte an die Mitarbeiter, "sehr hohe Standards in der Zusammenarbeit zu setzten, Momente zu schaffen, die zählen, und neugierig zu sein." Am Standort Dresden, mit seiner neuen internationalen Rolle, gehe es nicht nur darum, innerhalb des Unternehmens zusammenzuarbeiten, sondern weit darüber hinaus. Zentral sei vor allem auch das lokale Ökosystem, von dem letztlich alle anderen Eben profitieren: "Wir alle wollen Werte schaffen und das geht am besten, wenn wir Hand in Hand arbeiten, denn das, was wir bei SAP tun, ist ein Teamsport", betonte er.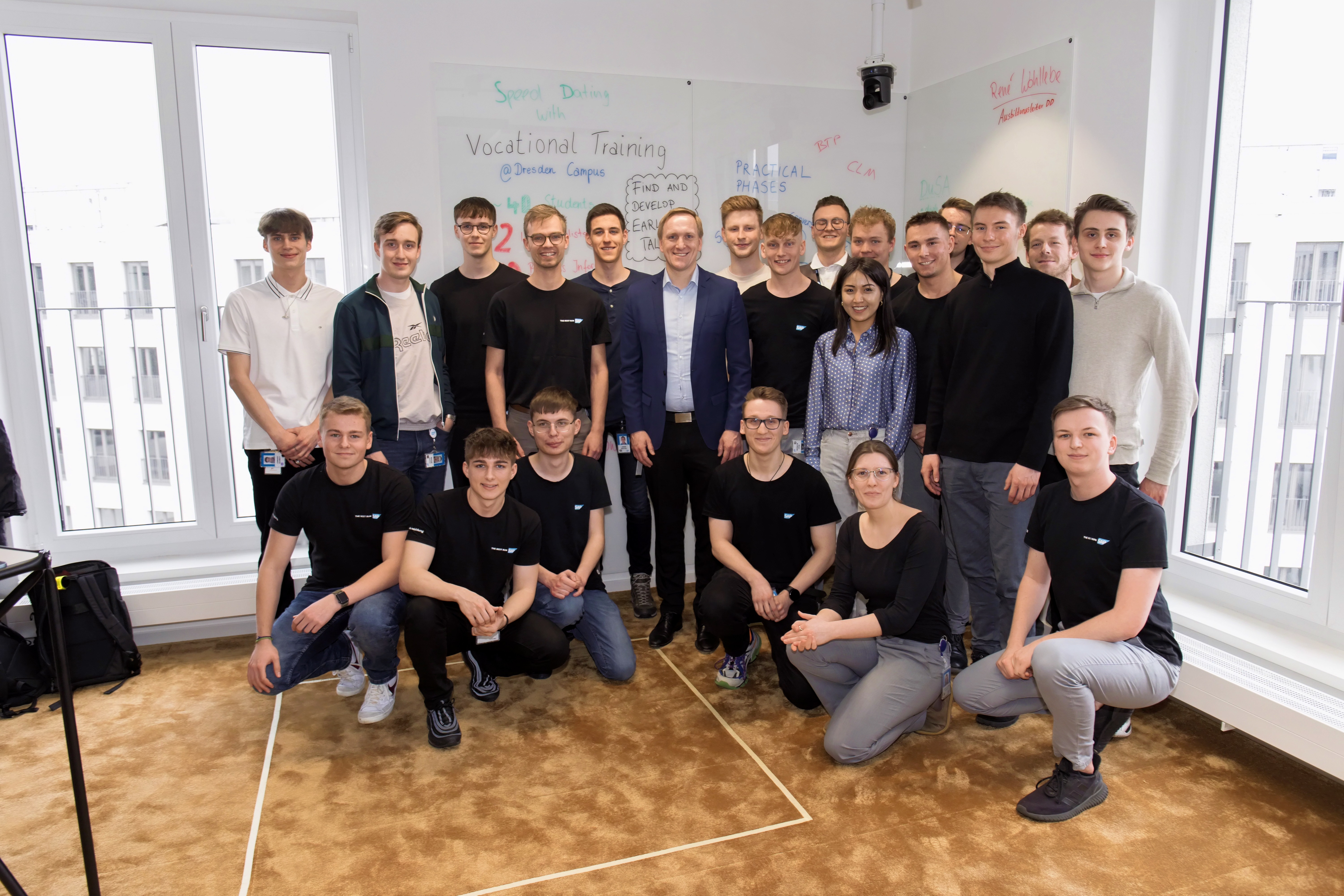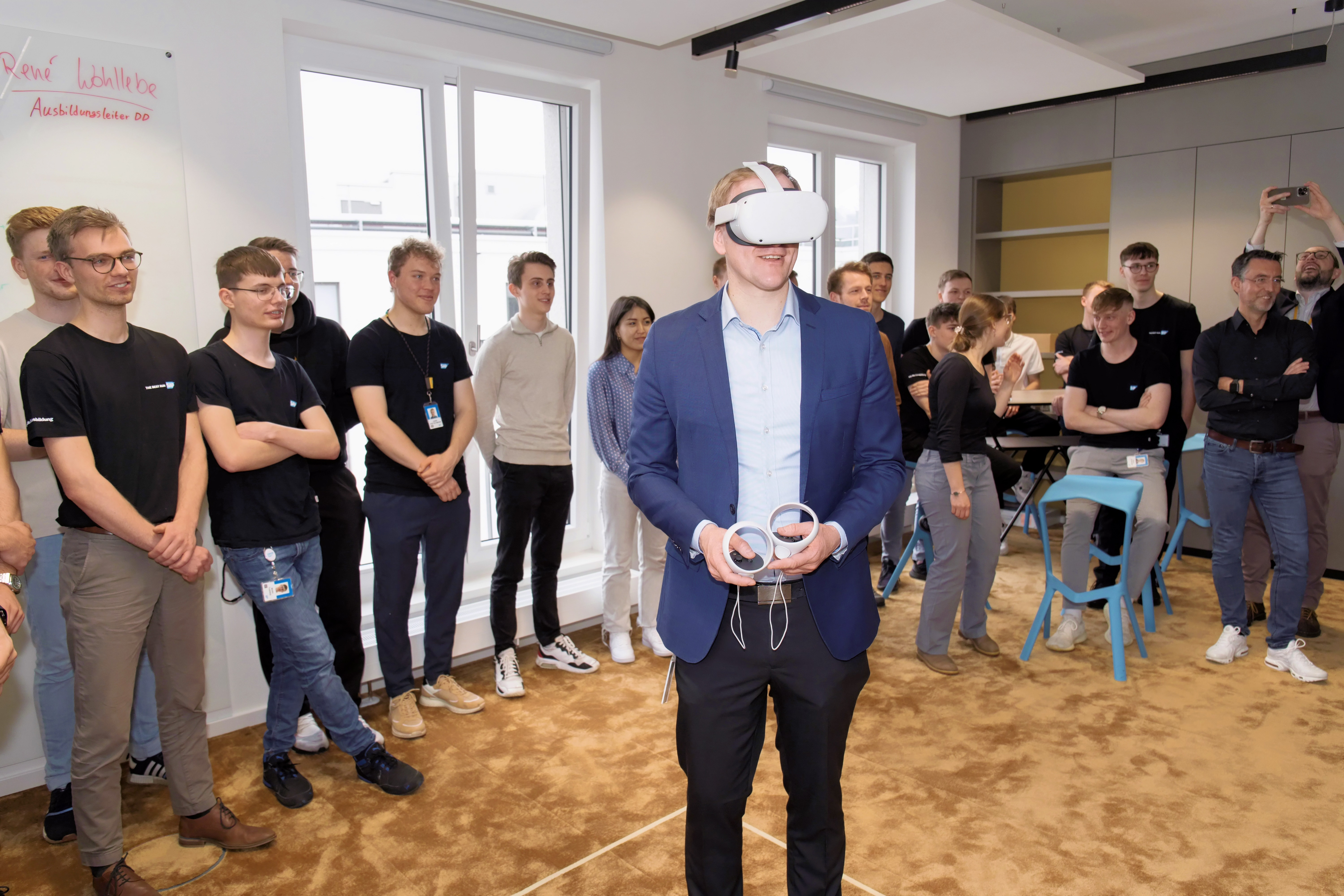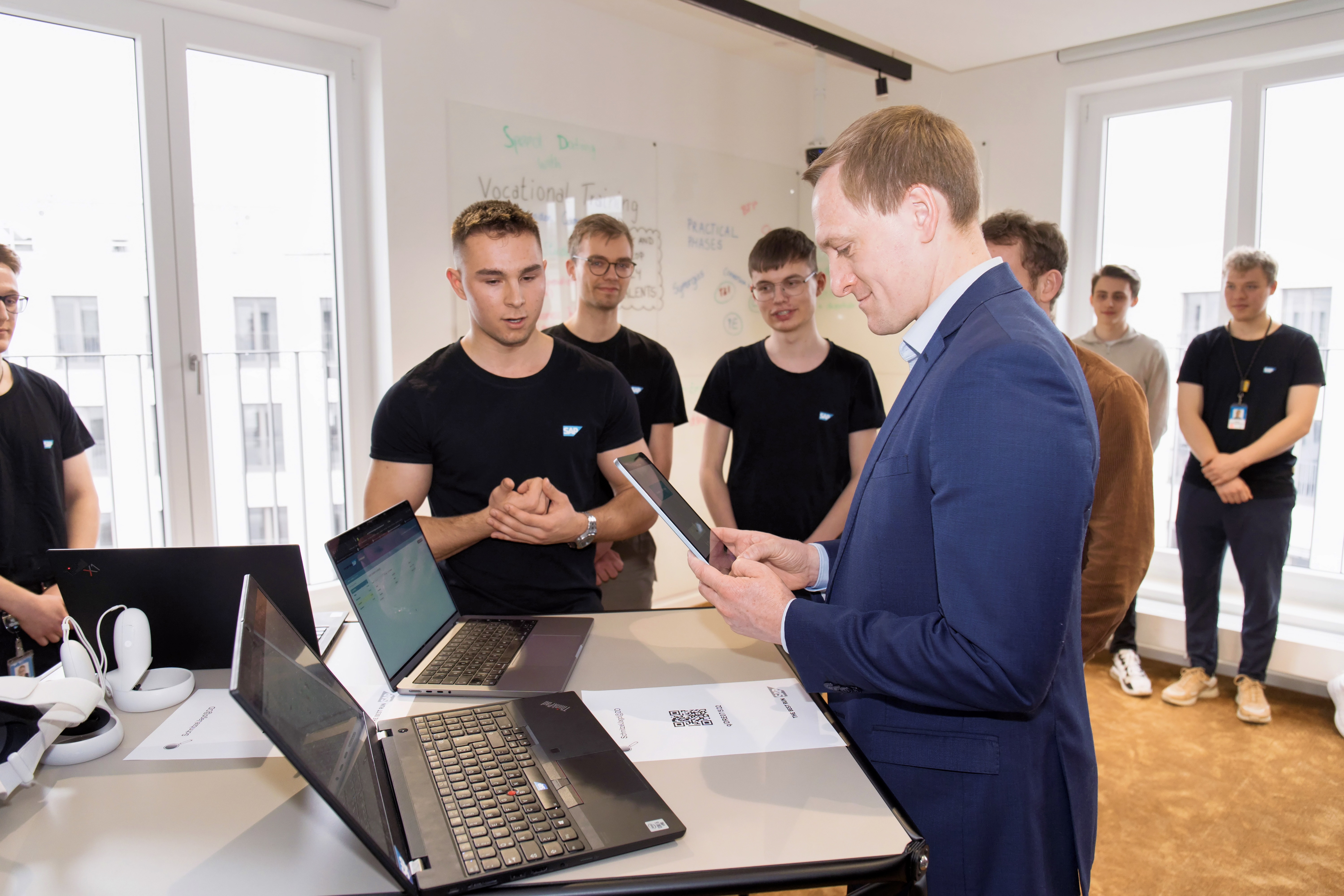 "Innovation und Zusammenarbeit sind nur in einem Ökosystem möglich", erläuterte auch Mirko Paul, Chief Operating Officer, SAP Labs Dresden. Ein Beispiel dafür ist die Automobilindustrie und das europäische Projekt Catena-X project, bei dem SAP eine Schlüsselrolle spielt, indem sie den digitalen Kern des Projekts bereitstellt. Catena-X ist ein kollaboratives und offenes Datenökosystem für die Automobilindustrie mit dem Ziel, einheitliche Standards für den Daten- und Informationsfluss in der automobilen Wertschöpfungskette zu schaffen. "Dies ist nur möglich, wenn man mit Partnern direkt in der Fertigung oder bei logistischen Prozessen zusammenarbeitet. Das betrifft derzeit auch kleine und mittlere Unternehmen", so Mirko Paul.
Fakten zum neuen SAP-Gebäude DRE07
Flex-Büros auf 3.500 m²

Arbeitsplätze: ca. 208 

5 skalierbare Meetingräume
1 Design-Thinking-Raum
2 Projekträume
15 Mikro-Meetingräume
Ca. 20 Think Tanks
Work Café
Gaming Area
Learning Hub
Parkplätze: ca. 80 inkl. 12 Elektroladestationen
Fahrradstellplätze: ca. 70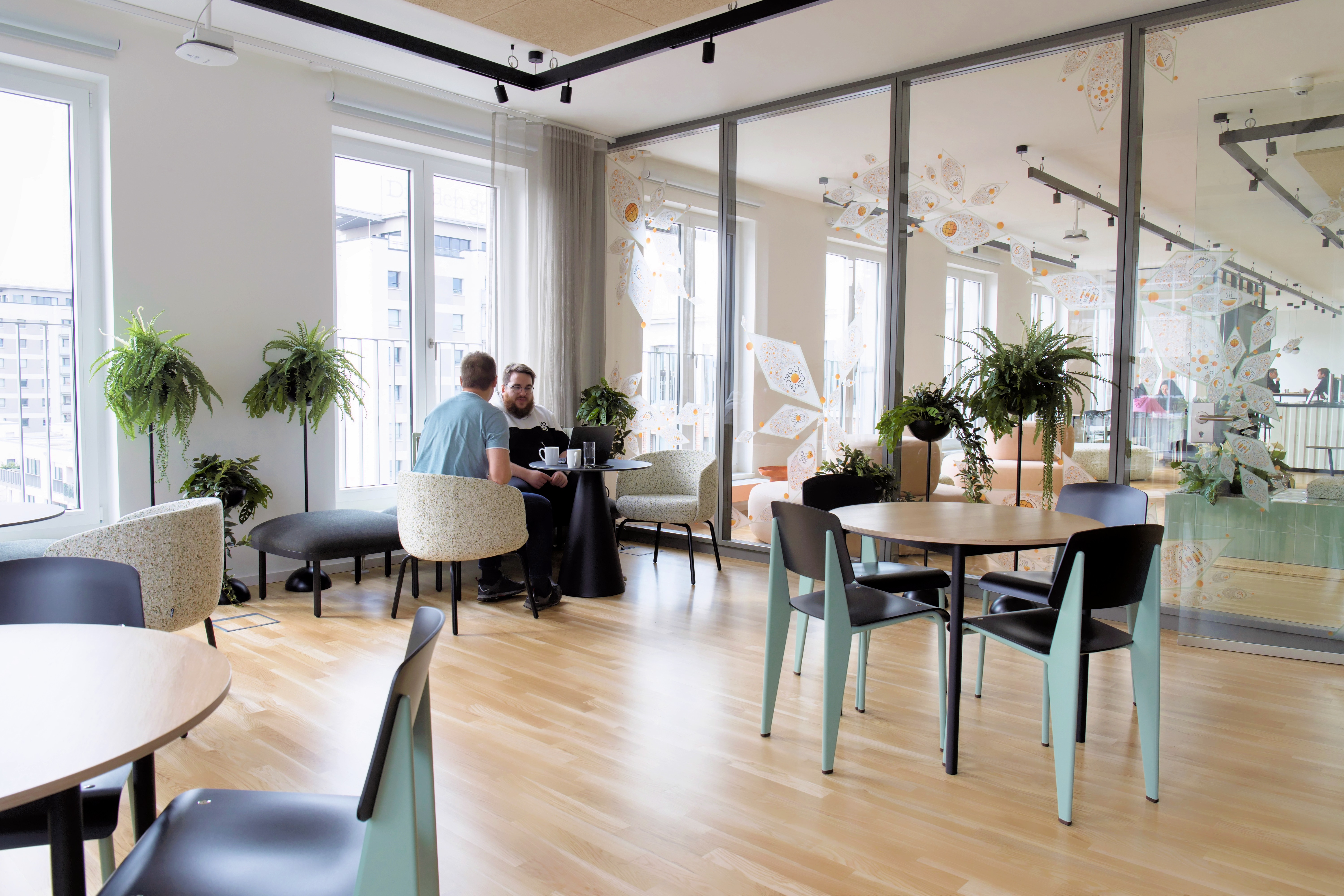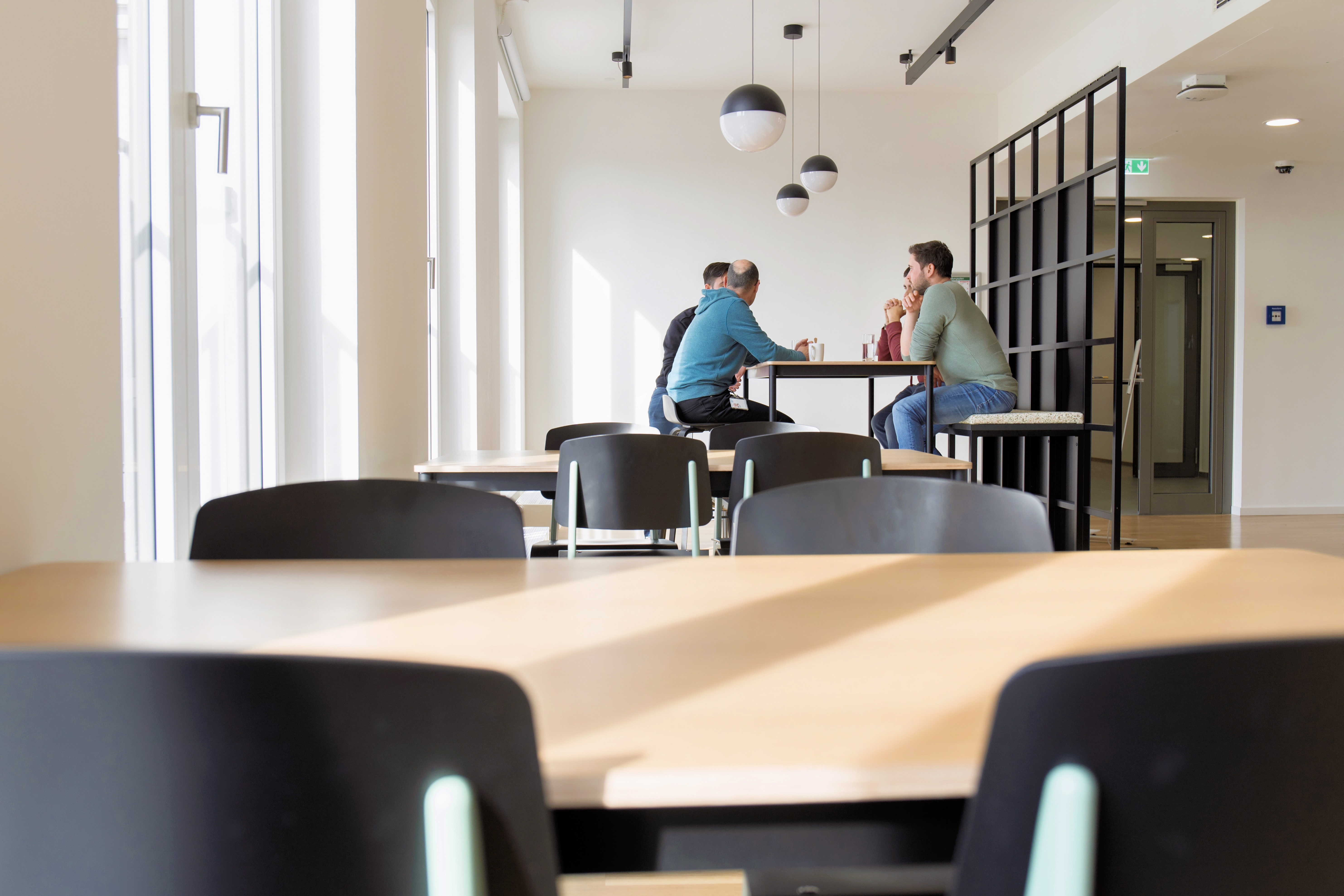 ---
Video und Fotos von Norbert Steinhauser