Collaboration offers lifelong learning opportunities to Thai entrepreneurs by developing their digital skills associated with digital tools and processes.
BANGKOK – SAP Thailand and The Digital Economy Promotion Agency (Depa) today signed a memorandum of understanding (MoU) to promote a new digital learning initiative for students, young professionals and entrepreneurs wishing to advance their knowledge in emerging technologies and innovation.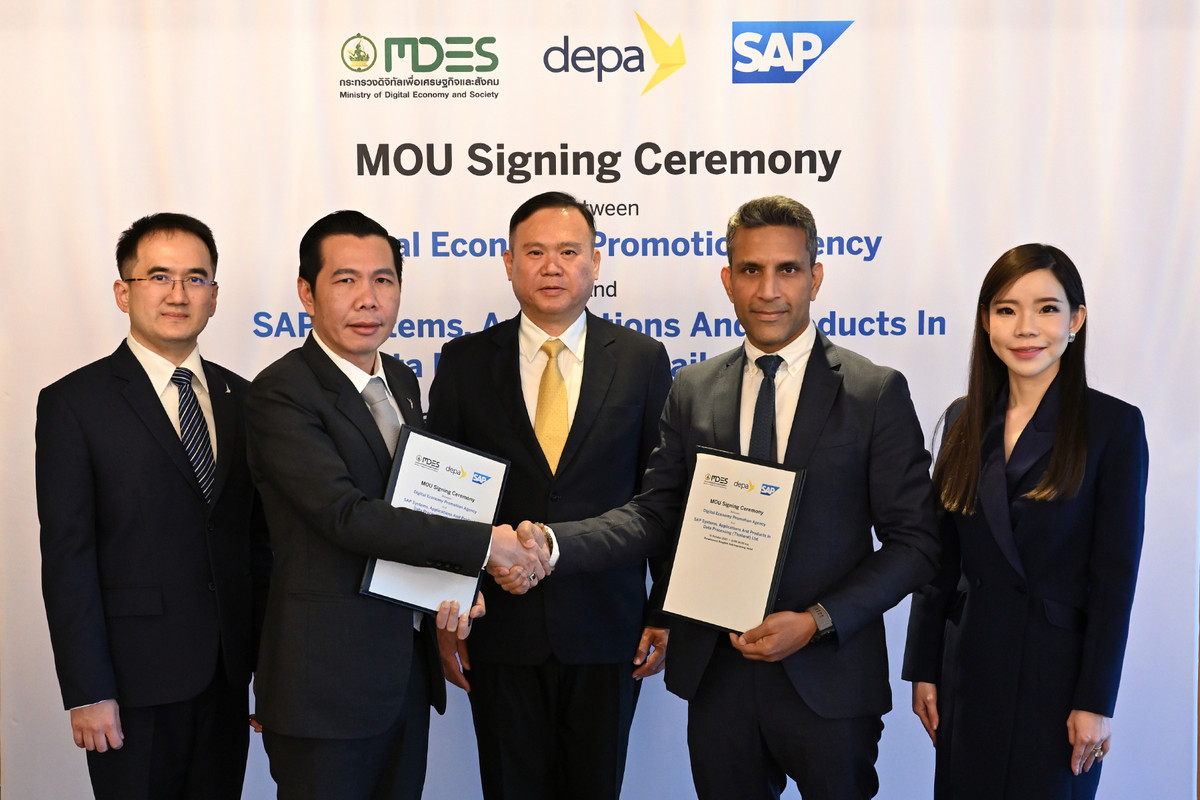 Under the signed MoU, both parties will collaborate on Thailand's national ambition in driving lifelong learning on digital platforms. They will jointly support online learning for the open educational system through SAP's courses; explore new digital innovations in management of online learning for the open educational system and align with the international standards and quality of lifelong learning. The MoU will also focus on the development of the youth skilling ecosystem through course and curriculum development in the areas of emerging technologies through a joint Working Group that will be established to oversee the implementation of the MoU.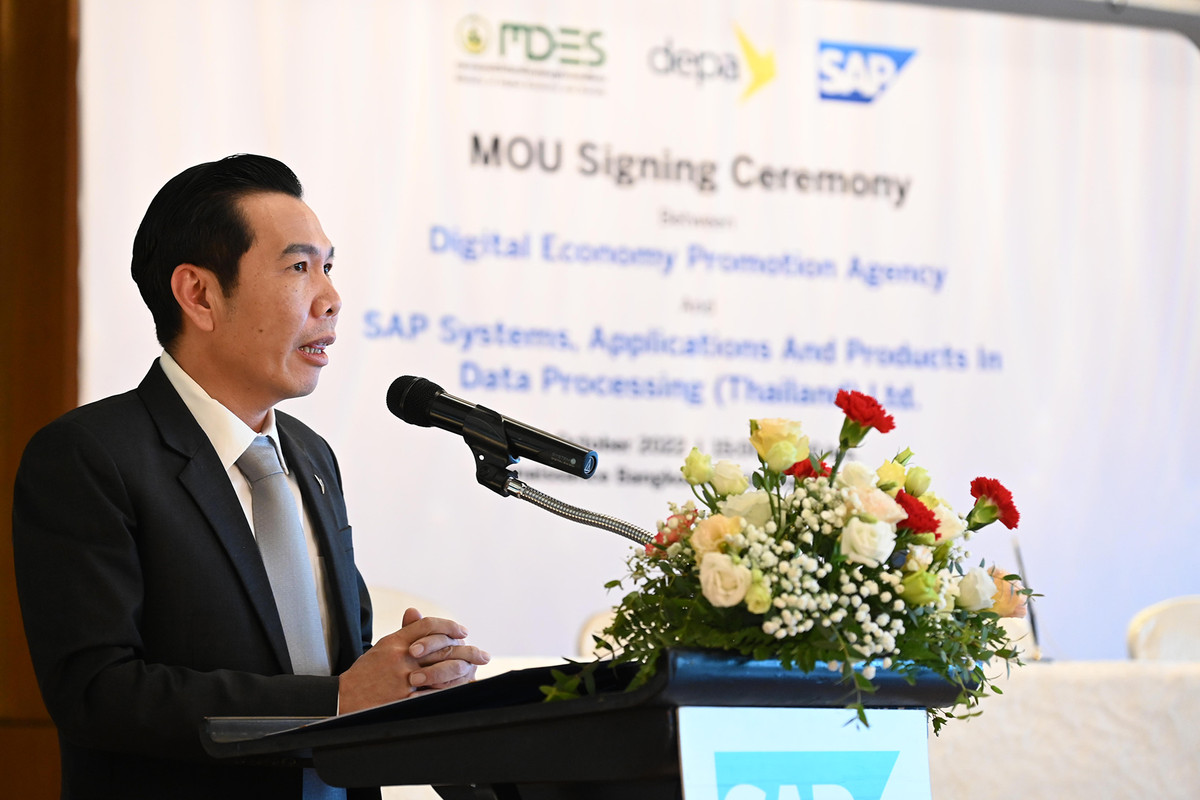 Asst. Prof. Dr.Nuttapon Nimmanphatcharin, President, Depa, shared: "Given that Thailand's digital economy will grow and reach 30 per cent of the country's GDP and by 2030 or sooner, equipping Thai entrepreneurs with digital skills has become our main priority. In recent years, Thai entrepreneurs are on a rapid digital transformation journey to meet the increasing demand for skills associated with digital tools and processes. We need committed private sector partnership to ensure young people are learning the skills they will need to thrive. This partnership is crucial to help accelerate our efforts in upskilling and reskilling them to stay relevant in the future workforce.
SAP has been optimising its resources–from delivering intelligent technology products and services to sharing its internal talents–in partnership with like-minded organisations to accelerate the digital skills of the youth, the workforce of the future.
According to SAP, there is an urgent need to supply highly skilled talents to these industries to fuel the country's growth.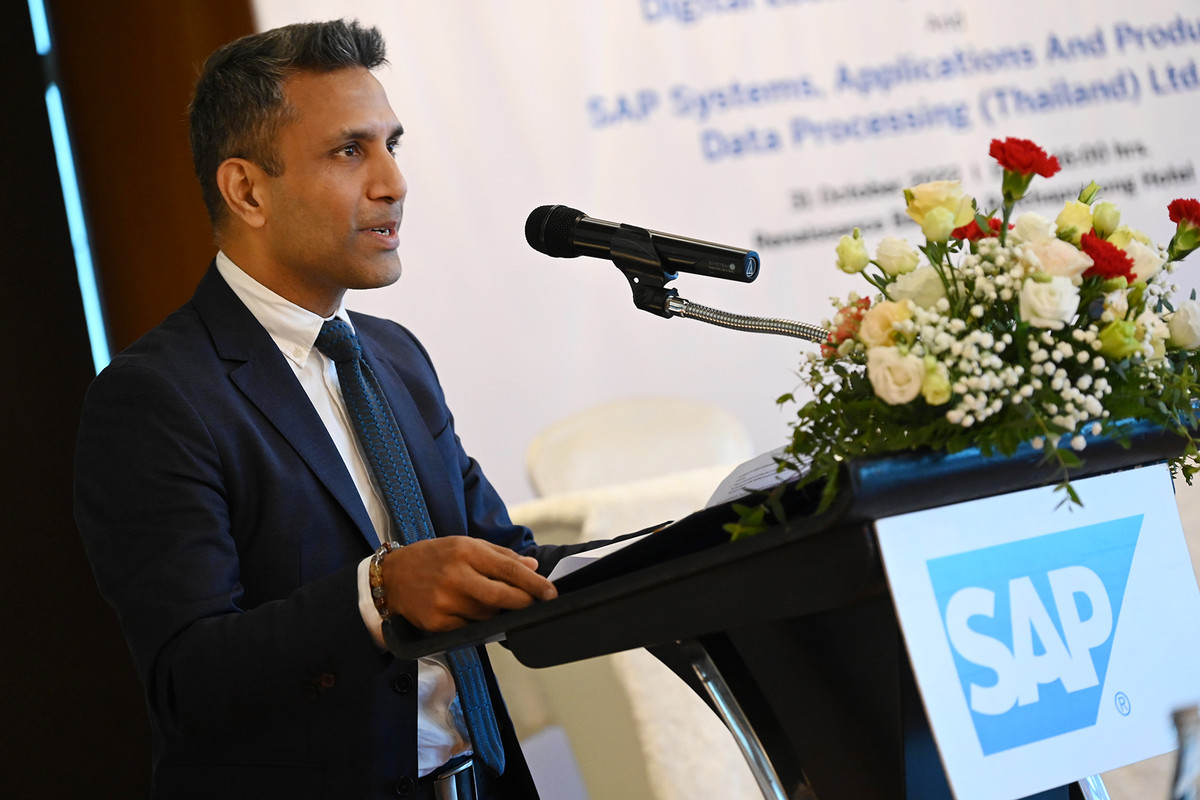 "Our recent study, indicates the lack of skilled talents as a top challenge among businesses in Thailand to drive growth and digital transformation as opposed to the traditional challenges like cyber security, lack of budgets, and lack of understanding about digital solutions," said Atul Tuli, Managing Director, SAP Indochina.
"Nurturing talent and advancing digital skills are the cornerstones for empowerment and inclusive growth. SAP has always been committed to supporting the digital agenda in Thailand and this initiative further reinforces our efforts towards enabling digital transformation and sustainable growth. We are excited to partner with Depa to enhance the digital skilling ecosystem in Thailand, build towards a more digital future, and catalyse the next decade of growth and innovation to help the world run better and improve people's lives," added Tuli.
SAP Thailand has equipped more than 1,200 Thai students each year with the digital skills through initiatives such as the open SAP online learning platform and the ASEAN Data Science Explorers competition.
For more information, press only:
Wuttinan Thongnuadee, wuttinan.thongnuadee@sap.com