BANGKOK, Thailand – In the post-pandemic era of accelerated cloud-led digital transformation, the challenges of complex migration routes, data security are clearly causing some frustration and concern for public sector organization in Thailand. However, COVID-19 marks a switching lens moment for public sector cloud adoption. The pandemic has accelerated for public sector cloud adoption and compressed many years' worth of change into a matter of months.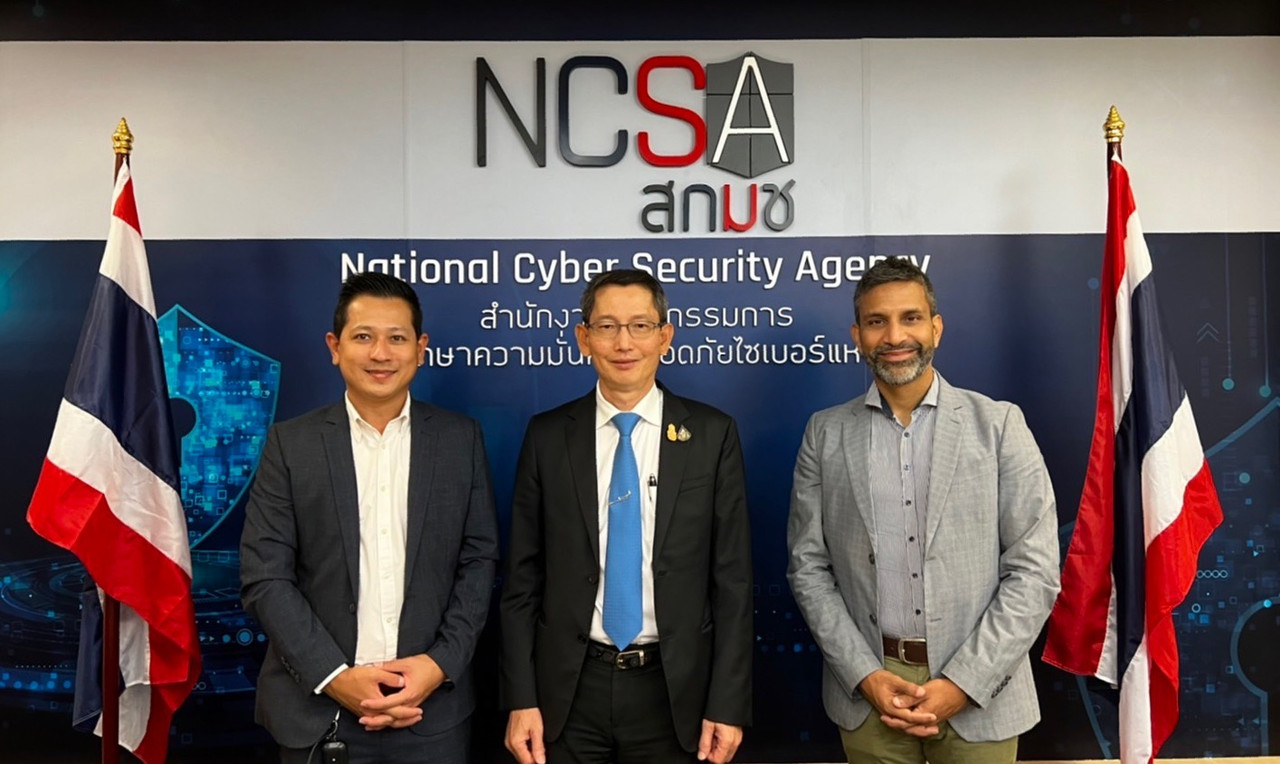 This was revealed at a recent event organized by SAP titled, "Cloud Transformation for Public Sector in a New Normal". Thought leaders from public sectors in Thailand joined the seminar to discuss the readiness of organizations in public sector in Thailand to move to cloud and the benefits that outweigh the cost of solving for citizen data sovereignty in the cloud.
Cloud First Policy: A Way Forward for Country's Development
The cloud has long been an option for the public sector, as it has watched the majority of the private sector utilize the benefits of the cloud to grow faster and better service customers. "Digital transformation complexity has long prevented organizations in the public sector from being able to service citizens better and respond faster," said Dr. Sak Segkhoonthod, Advisor of Digital Transformation at Thailand's Electronic Transaction Development Agency & & President of CSA Thailand Chapter. "The pandemic, rising demand for digital services, and a need for government employees to work from home has sped up this industry's usage of the cloud and the need to opt for cloud first policies."
"Over the past 10 years, Thailand has played a major role in driving cloud adoption in ASEAN. Several in-country cloud standards that have been put in place during the past years by Cloud Security Alliance (CSA) such as CSA's Certificate of Cloud Security Knowledge (CCSK), a mandatory requirement for engineers engaged in cloud computing and/or security responsibility within participating cloud services providers, has helped accelerating the cloud adoption among public organizations in Thailand." Dr. Sak continued.
Recent data from global tech research firm Gartner indicated that cloud spending in Thailand could grow 28.2% to (US$1.1 billion) 34.4 billion baht in 2022. Dr. Sak stressed that many public organizations in Thailand are seeing more benefits from the cloud adoption. "Cloud offers several benefits to public organizations – It helps organizations manage the budget more efficiently as they can opt for pay per use package. Moreover, the cloud's ability to scale quickly when the demand for digital services by citizens skyrocket will help organizations provide a better service to citizens. In Thailand, public organizations can easily move to cloud as the country's current budget disbursement regulations on cloud can be easily managed on-demand."
Key Considerations When Moving to Cloud
While there are several benefits, citizen data sovereignty, security and privacy are among the key concerns for public organizations when moving to cloud. At the seminar, Grp Capt Amorn Chomchoey, GP CAPT Amorn Chomchoey, Deputy Secretary General of of the NCSA stressed the key factors for public organizations to consider before moving to the cloud which includes migration strategy, organization's readiness, tools, governance and security, project management or logistics, and deployment.
To address the security and privacy concern Grp Capt Amorn added that there are many cloud technology solutions that offer privacy-management and control levels. Public organizations just need to find the right cloud providers to implement it. The services provided by cloud providers should be incompliance with privacy-specific international standard as well as the CSA's standard.
In addition, many organizations that started moving to cloud tend to rely solely on cloud providers. Grp Capt Amorn pointed out that public organizations should prepare a specific team within an organization to be responsible for managing the security, user account data and data classification. Guidelines for managing the cloud and plan to develop workforce within an organization to better understand the usage of cloud should be developed before the cloud adoption. "With careful forethought of these operational considerations, enterprises can avoid derailed cloud migrations and begin to realize the value they were promised with the cloud." Grp Capt Amorn concluded.
"RISE with SAP" Helps Public Organizations Moving to Cloud with Ease
In the same way technology and e-commerce companies have improved the user experience for customers, and grown their revenue as a result, the public sector is moving towards the same direction. Public organizations need to take advantage of cloud, new technologies and breakthrough innovations to become more proactive, automated, foresighted, data-driven, and citizen-focused in order to reimagine how citizens use services and create digital experiences that better solve the citizen's needs.
Atul Tuli, Managing Director, SAP Indochina said: "At a time when public sector organisations are under pressure to streamline costs and resource, while at the same time citizen demands are continuing to increase, having the digital tools to enable greater efficiencies and declutter services could be truly transformative. The RISE with SAP offers package on a subscription basis that fits any industry or line of business. Organizations can choose where to start and design the strategy that's right for your organization."
"All SAP solutions including "Rise with SAP" are meeting the requirements of the ISO 27001 standard. We have a specialist team who provides knowledge to our customers on the data privacy topic. We also offer options for data residency as many public organizations increasingly need cloud services that ensure their data is managed and stored in the country. Using our hyperscaler partnerships – such as AWS, Microsoft Azure and Google Cloud, SAP's in-country cloud will be primed to meet the tight regulatory requirements of the public sector in Thailand." Atul added.
RISE with SAP is a comprehensive new service that allows companies to move to the cloud in a more sustainable, value-driven way, while delivering continuous innovation throughout their business transformation journey. The new offering allows customers to realise the value of their investment in transformation more quickly, with a reduction of up to 20% over five years in the total cost of ownership of SAP S/4HANA Cloud when compared to a traditional ERP deployment.
By modernising and transforming systems through cloud transformation, services will be simplified, unnecessary costs will be removed and capacity will be created for staff, such as frontline workers, freed up to carry out crucial roles. In addition to driving significant efficiencies, harnessing cloud with sensitive data will facilitate better insights, driving faster and improved decision making to transform citizen services.
The move to the cloud is inevitable, and necessary. And it is only the first of many digital transformations to come. After the cloud, AI and IOT will be adopted at a higher rate by the public sector, too – optimizing operations and further improving the services for citizen.  Public sector organizations in Thailand need a foundational cloud migration strategy. Start small, and build up.
For more information, press only:
Wuttinan Thongnuadee, wuttinan.thongnuadee@sap.com