BANGKOK, Thailand – SAP Thailand, the enterprise software giant, today, announces the latest business direction plan with the 'Cloud Only' strategy to reinforce its leadership position in the cloud market. SAP plans to accelerate the cloud transformation for organizations both in private and public sector to help increase efficiency, flexibility, and agility.
The company points out the concept of 'Intelligent, Sustainable Enterprise' as a new way of doing business. In addition to the business management and profitability aspect, SAP suggests that companies should consider the impact of their business operations to the environment and society to pave their way to achieve sustainability.
The recent pandemic prompted SAP Thailand to share three important keys, which includes "flexibility", "business continuity" and "sustainability", for businesses to consider embedding in their strategies and operational guidelines to help them recover from the disruption.
Fuel Continued Growth with Cloud
According to Gartner, worldwide end-user spending on public cloud services is forecast to grow 20.4% in 2022 to total $494.7 billion. For Thailand, cloud spending could grow 36.6% to 40.8 billion baht in 2022. This means that, as the Covid-19 situation unfolds, Thailand will enter the golden age of digital transformation and cloud solutions will be the key to help businesses transform.
Aligning with the rise in cloud adoption, SAP global has recently announced Q1/2022 results with continued cloud momentum. Cloud revenue growth further accelerates, up 31% and up 25% at constant currencies. While SAP S/4HANA cloud revenue significantly increases, up 78% and up 71% at constant currencies.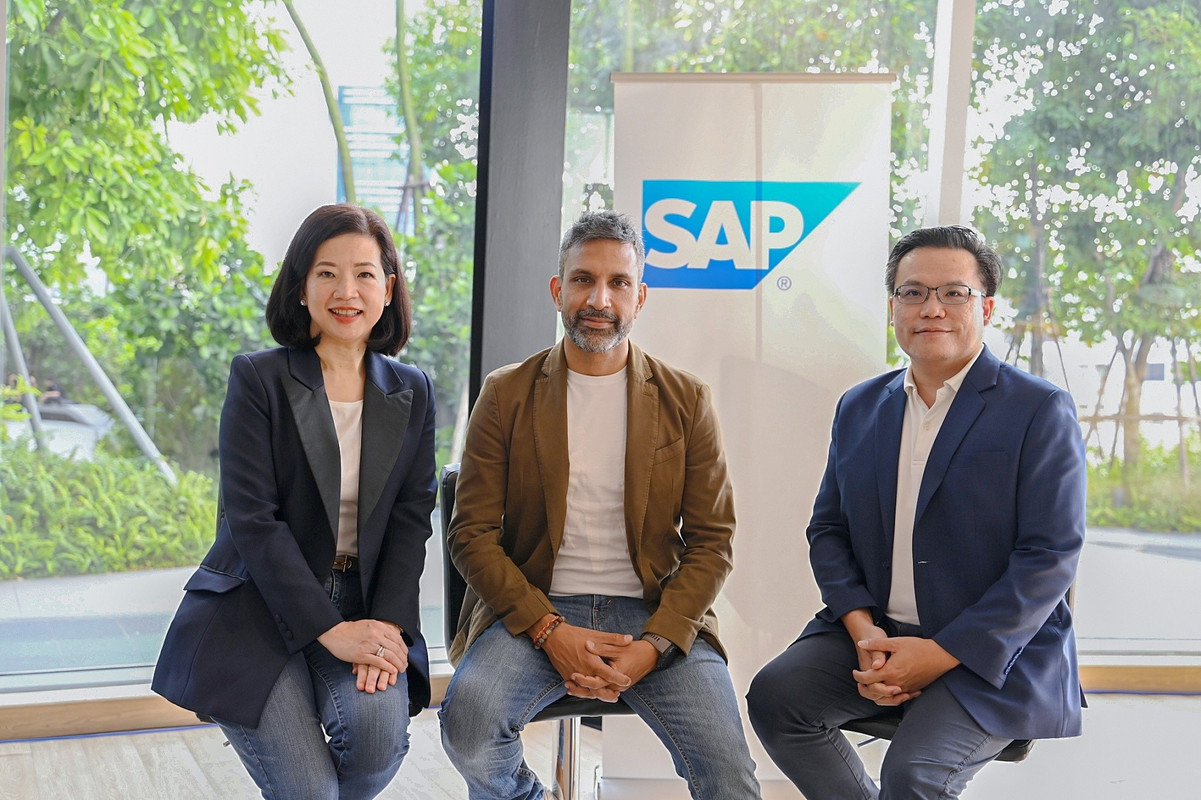 Atul Tuli, Managing Director, SAP Indochina said, "The pandemic is proved to be a fast-acting catalyst for businesses and governments to accelerate their digital transformation journey and adopt cloud-based solutions for greater growth and sustainability. By embracing the 'Cloud Only' strategy and gain real-time business insights from a cloud-based ERP system, companies will be able to: innovate ahead of competitors, operate during times of uncertainty in the market, improve cost savings, and pivot and scale quickly to adapt to changes."
"Today, businesses can easily migrate their applications and workloads to the cloud with the ability to scale and enjoy the benefit of cloud's pay-per-use model to reduce total cost of ownership (TCO). We believe that the 'Cloud Only' strategy will help drive SAP Thailand's cloud compound annual growth rate (CAGR) by 51% by 2025." Atul added.
'Sustainability' as a Core Strategy in the Next Normal

Climate change is another pressed issue as Thailand transitions to a sustainable economy. To stay relevant, companies in Thailand must shift from a linear economy, which is producing over 91% waste through standard production, to a circular economy, replete with means that are able to reuse and minimize waste.
Kulwipa Praditphollert, Sales Director, SAP Indochina said, "SAP has been proactive in providing forward-looking companies with real-time data and technology to empower and enable them to pursue long-term profitability and sustainability. Over the past years, we have supported customers in various industries, including retail, healthcare, chemical, e-commerce and offered them the solutions ranging from supply chain, procurement, human resource management to customer experience management. Recently, SAP Thailand has partnered with South City Group to accelerate sustainability initiatives and data-centric innovation toward their sustainability goals."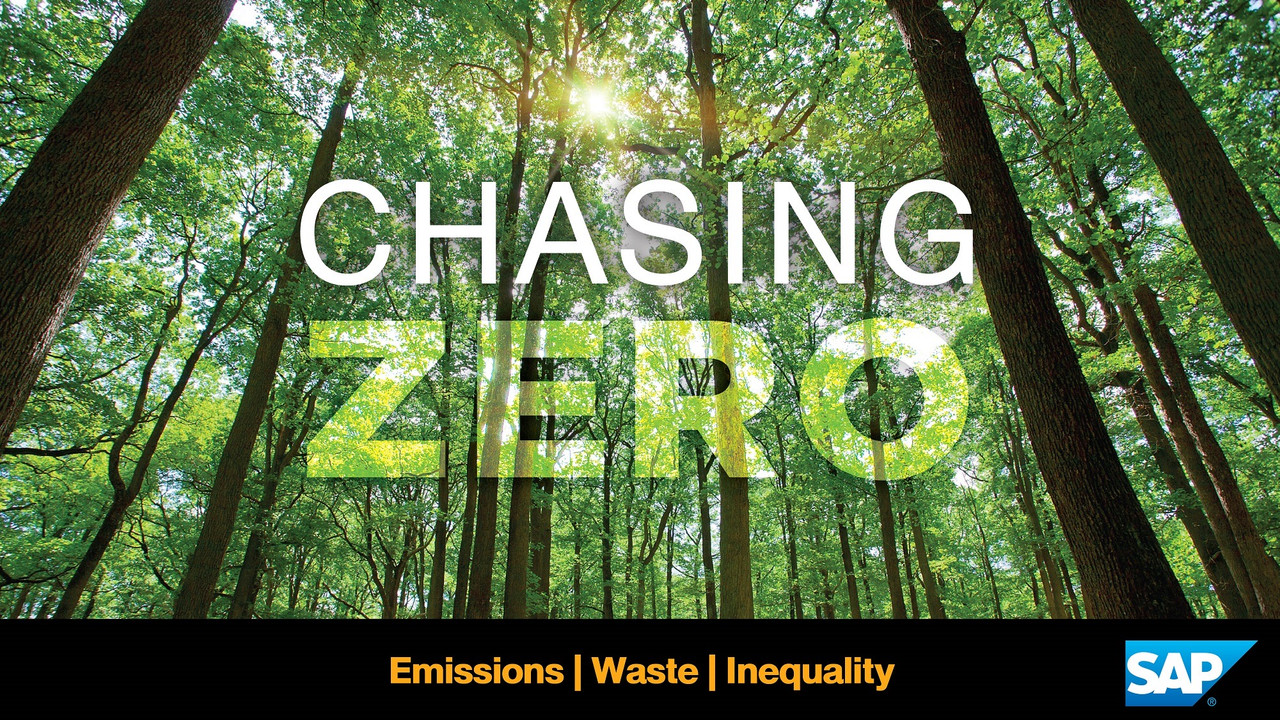 SAP is committed to helping the world run better and improve people's lives. Therefore, we are taking concrete steps with our "Chasing Zero" strategy as we strive to enable organizations to achieve zero emissions, zero waste, and zero inequality. Moreover, SAP continues to enhance the youth's potential by partnering with the ASEAN Foundation to establish the ASEAN Data Science Explorers (ASEANDSE) program which aims to equip more than 32,000 youths with essential digital skills, enabling them to create an impact in their respective communities. Through SAP University Alliances, we are enabling more than 80 educational institutions across ASEAN to bring the latest SAP software and curriculum into classrooms.
Future-Proof Innovation
To become a leader in cloud technology, SAP mission is to support the work process and business operation of our customers as well as develop technology and innovation systems serving customer needs and business changes. Previously, mid-market businesses and SMEs may have disadvantage in having workforce volatility and less access to technology systems comparing to large enterprises. However, SAP's cloud solutions are available to small and medium-sized businesses. They can now enjoy having same access to technology to that of large corporations with subscription service options and less investment.
According to the latest study by SAP, 'Transformational Talent: The impact of the Great Resignation on Digital Transformation in APJ's SMEs', 68% of Thai SMEs agreed that technology partners who can help with digital transformation are an absolute must for the future growth of their business. However, a significant number of SMEs at 66% said that they didn't know where to start.
This study reveals how the workforce and technology can be seen as an existential threat to SMEs. Digital transformation is a fundamental way SMEs not only build resilience, but how they create agile, innovative paths to growth. Right strategy, right mindset and right business and technology trusted partner will ensure SMEs in Thailand both survive – and thrive.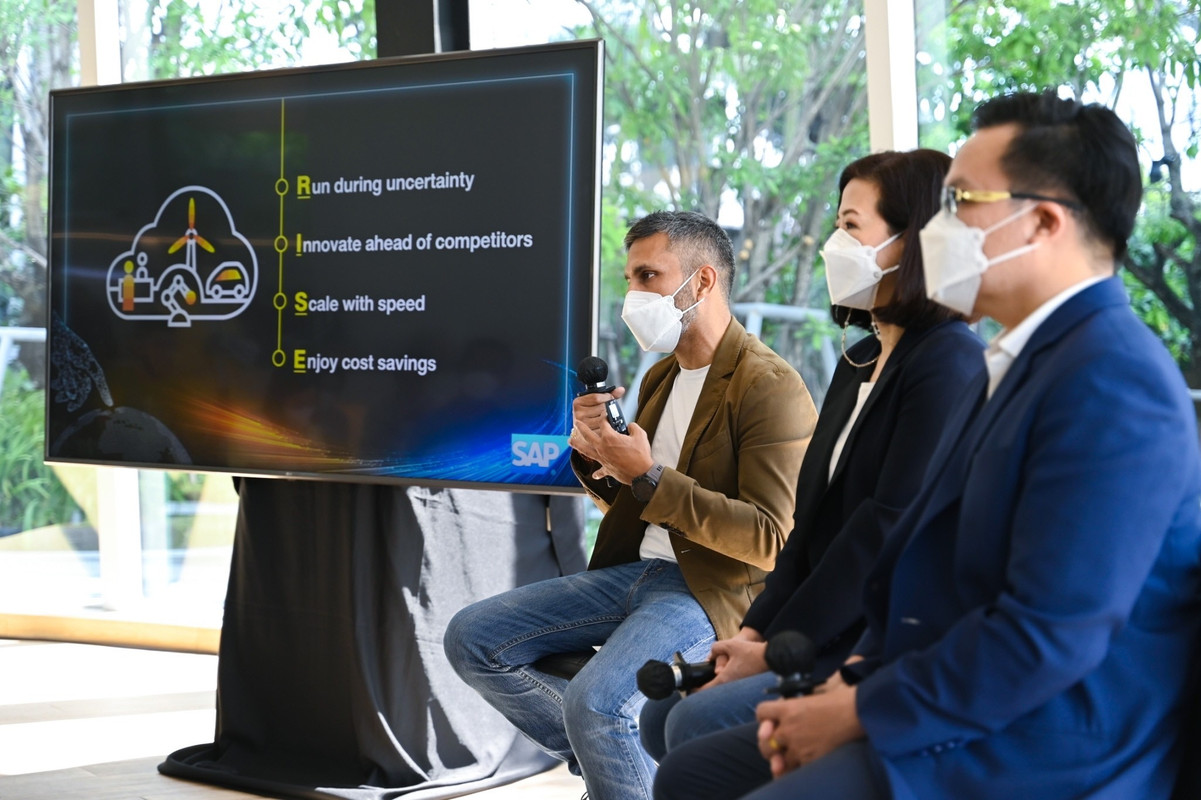 Noppadon Chareonthong, Head of Mid Market, SAP Indochina, said, "SAP Thailand's ecosystem includes over 70 partners that help drive the majority of our engagements with small and midsize enterprise customers. They can provide advice and assistance for business operations and the deployment of SAP solutions. As 80% of SAP customers worldwide are SMEs, we have worked tirelessly to help SMEs customers in Thailand embark on their digital transformation journey towards becoming Intelligent, Sustainable Enterprise to create a strong and sustainable digital core in the future."
RISE with SAP is a comprehensive cloud service for holistic business transformation. RISE with SAP solutions offers packages on a subscription basis that fits any industry or line of business. Companies can choose where to start and design the strategy that is the right fit for them. While SAP Cloud for Sustainable Enterprises can help companies manage the green line by identifying, quantifying, analysing, and acting on data insights to achieve sustainable performance.
For more information, press only:
Wuttinan Thongnuadee, +66989261645, wuttinan.thongnuadee@sap.com